Gifts
We invite you to choose from a selection of gifts (with spirit!) designed to inspire!
More will be added to this range as it becomes available. We welcome suggestions on what types of products you would like to purchase that are not currently available on this site.
Classic Posters
$40 + post and pack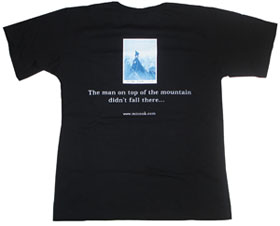 T-shirt: $39.95 plus post and pack of $5 anywhere in NZ. Enquire in regard to overseas rates.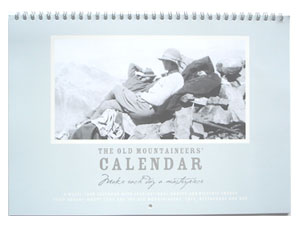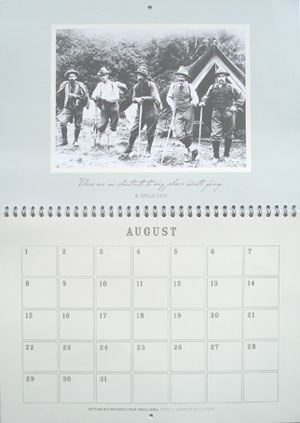 Calendar $19.95 each. Old Mountaineers Calendar with inspirational quotes. (Timeless calendar that can be used year after year.)
POSTCARDS
SET ONE
A classic collection of historical postcards of mountaineers of the early days and some of their amazing photos. Circa 1880s - 1950s.
SET TWO
A stunning collection of full colour postcards that are not found anywhere else. They include Aoraki-Mount Cook at dawn, climbers on Mt Cook and stunning photographs of the Southern Alps.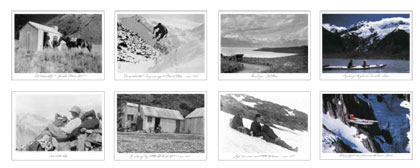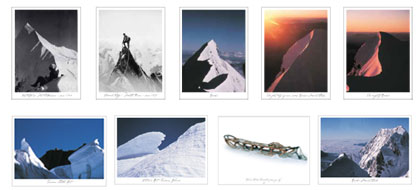 Each set of 12 postcards is NZ$15 +gst.
Postcard sets may vary
POSTERS Copies of 1930s posters available for $35NZD including postal tube. Postage and packing extra. Stunning collection of rarely viewed posters